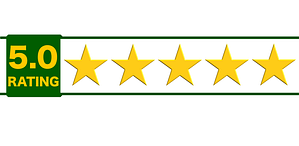 "Busby just loves Chris & Becs. They treat him like he's one of the family. Always there to help when needed. Can't recommend them enough."
"Absolutely fantastic! Can't recommend Chris & Becs enough. They are lovely people who are enthusiastic and extremely helpful when it comes to our dog."
"Chris and Becs were fab with Dylan and always incredibly professional. They would upload photos throughout the day and I was never concerned about leaving Dylan with them, even overnight! I would highly recommend!"
"Our little rescue dog George was super nervous when we first got him but after his first visit to Bright Eyes he would dance with delight every time Chris came to pick him up. Bright Eyes are amazing and we are very grateful to have found them!"
"Chris & Becs are like guardian angel dog carers! As soon as we pull on the drive teddy is desperate to get inside and he always leaves happy content and tired! We feel so lucky to have found them. Amazing."
"I am so pleased to have found Chris and Becs. Nellie absolutely loves being with them and has such a wonderful time. Thank you both, you do an amazing job!"
"Thank you so much for taking such good care of Daisy and Doodles, I think they loved their holiday so much they would have liked to have stayed longer!"
"Feel very blessed to have found Chris and Becs. With Chris' patience and love of dogs he has helped Sammy so much. Sammy absolutely loves them both and he comes back exhausted. Thank you both for coming into Sammy's life."
"Hugo and Amber love their days at Doggy day care. Such a joy to watch the videos of them playing with their friends. Chris and Becs you do an amazing job. Thank you for taking such good care of Hugo and Amber. Would highly recommend."
"Buster absolutely loves his time at Bright Eyes. Every morning he will sit and wait by the door ready for Chris and Becs to collect him for another fun filled day. They are brilliant with Buster. So lucky to have found them."