Bright Eyes Dog Training Cheltenham
Why Us For Your Dog Training?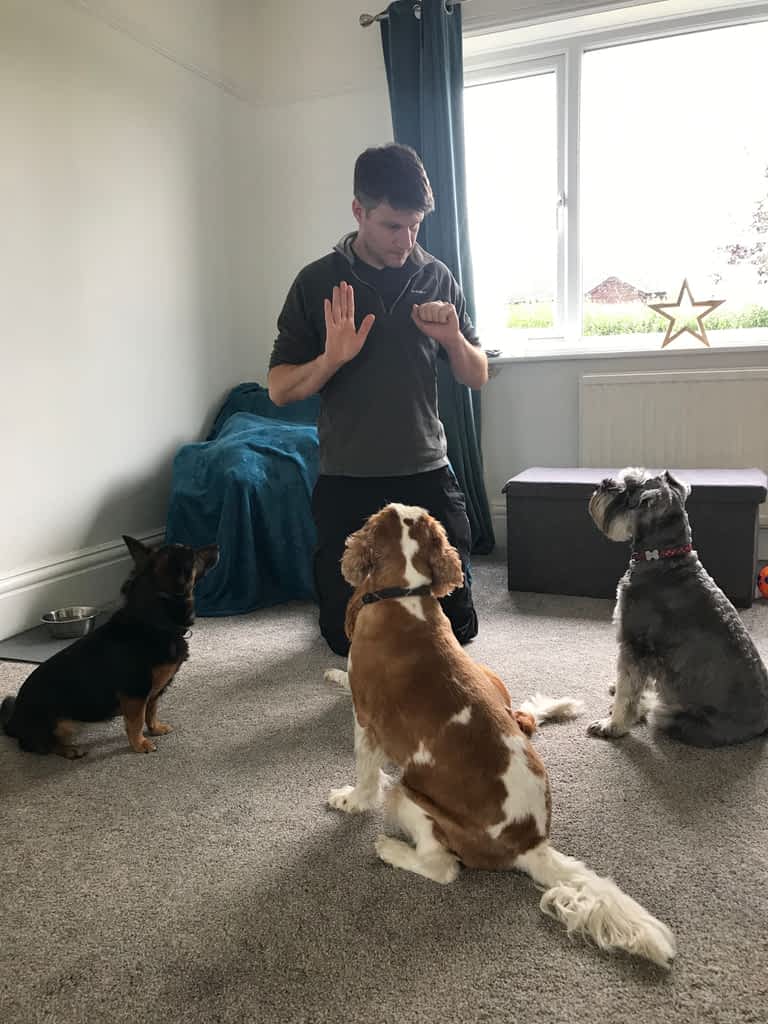 Dog Training & Behavioural Work
Is your dog presenting difficult or nuisance behaviour?
Excessive barking?
Chewing or biting?
Toilet accidents?
Pulling on the lead?
Not coming when called?
Suffering from anxiety?
Are they becoming aggressive towards other people or dogs?
Or are you looking for:
General obedience lessons
Puppy skills or preparation
Some rehabilitation for your rescue
If you want a life free from stressful situations, to be able to always enjoy your dog's company like you both want to, then Bright Eyes Dog Training is here to help you.
We offer expert and proven one-to-one training to effectively and quickly solve any problem.
We hold multiple qualifications (including Advanced Diplomas in Canine Behaviour and Dog Training), so our years of experience working with dogs is underpinned by the latest scientific knowledge on how dogs think and behave. This allows us to deeply understand their behaviour and show you how our powerful and straight-forward training methods can solve any situation.
Our rates are £45 per session, and we cover Cheltenham and much of the surrounding area for no additional charge. Please get in touch for a free initial telephone consultation.
Cheltenham's Only APDT Member
I am proud to be the only dog trainer in Cheltenham who is a member of the UK's leading professional body: the Association of Pet Dog Trainers (membership number 01493).
All APDT members are required to complete a rigorous assessment of both theoretical and practical knowledge, so you can be assured that my understanding of dog training, together with my methods and techniques, have been held to a very high professional standard.
I completely adhere to the APDT's code of practice, which means my training sessions will always be kind, fair and never use any cruel aversive training methods. All my training techniques are drawn from the latest scientific research and are always in keeping with modern learning theory.
This means when choosing me for your dog's training or behavioural work, you are choosing a dog trainer who is committed to treating every dog positively and who will use the latest and most effective training methods to give you swift and permanent results.
You can find out more about the APDT here, and view my membership page here.